After 5 years of accelerated growth, the opening of offices in Paris, Bogota and recently Buenos Aires, the Board of HINICIO decided early 2018 to accelerate the company's corporate development with the immediate launch of a new office in Shanghai, China.
Hinicio intends to build upon its successful international development so far and leverage its critical expertise in hydrogen and fuel cells technologies.
Facing immense environmental, energetic and urban mobility challenges, China has been re-thinking itself towards a more sustainable path. Over the last few years, the country has become the world's leader in the energy transition with a renewable energy capacity build-up taking place at a staggering rate.  It is also becoming increasingly clear that China will become a key market for zero emission mobility, driven by the volumes of its national automotive market and the critical need to develop innovative power trains for clean mobility in heavily congested and polluted mega cities.
Hydrogen and fuel cells are essential to China's energy and transport's future
As a key part of China's 5-years strategic plan hydrogen and fuel cell technologies are bound to become a cornerstone of China's energy and transport's future. Mister Miao Wei Minister of Industry and Information Technology recently unveiled that fuel cells and hydrogen were an important part of the Chinese new energy vehicle program. At the local level, several megacities such as Shanghai and Beijing, have announced very ambitious plans to develop hydrogen fuel cell electric mobility.
Patrick Maio, Founder and CEO of HINICIO, explains: "Listening and sharing with our clients and partners over the last six months, it became very clear that our support in Asia, and in particular in China, would be necessary if we were to develop enduring and global relationships with our clients. As a matter of fact, we have already started working for several key customers in China.
Leveraging our critical expertise to build solid partnerships between Europe and China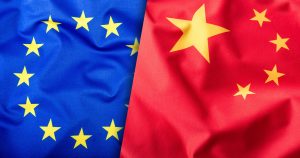 Our primary objective in the next 3 years will be to advise and support our European  clients, particularly in the hydrogen and fuel cells space, to leverage their technology in the Chinese market. From there we intend to build solid relationships to become a key player in that market segment and then expand further our footprint to the rest of Asia, as we see an immense window of opportunity going forward.
We wish to learn from our Chinese partners, and we will bring our specific added value in terms of systemic energy system approach, technology expertise and human talent.
Hinicio has a European DNA and are very deeply rooted in the European market. We are very proud of that and we aim to build solid bridges between interested European and Chinese leaders to develop sustainable strategies, solutions and projects at a larger international scale, as we have been doing successfully in Latin America for the last 5 years. "
Maio added: "Our development in China will be led in a first phase by Wouter Vanhoudt, whom has the benefit of having already worked in China. He will be building high-value partnerships and will be locally supported by a highly experienced Chinese senior advisor with outstanding track records and international experience at leading global strategy consulting firms, combined with in-depth knowledge of the Chinese automotive industry and expertise in hydrogen and fuel cells. We are finalizing the arrangements to build a fantastic team to start our activities in China and I am sure this will be adding great value to our clients".
Interested in knowing more about Hinicio's services and support in China? Please contact us via email at: shanghai@hinicio.com for further information.