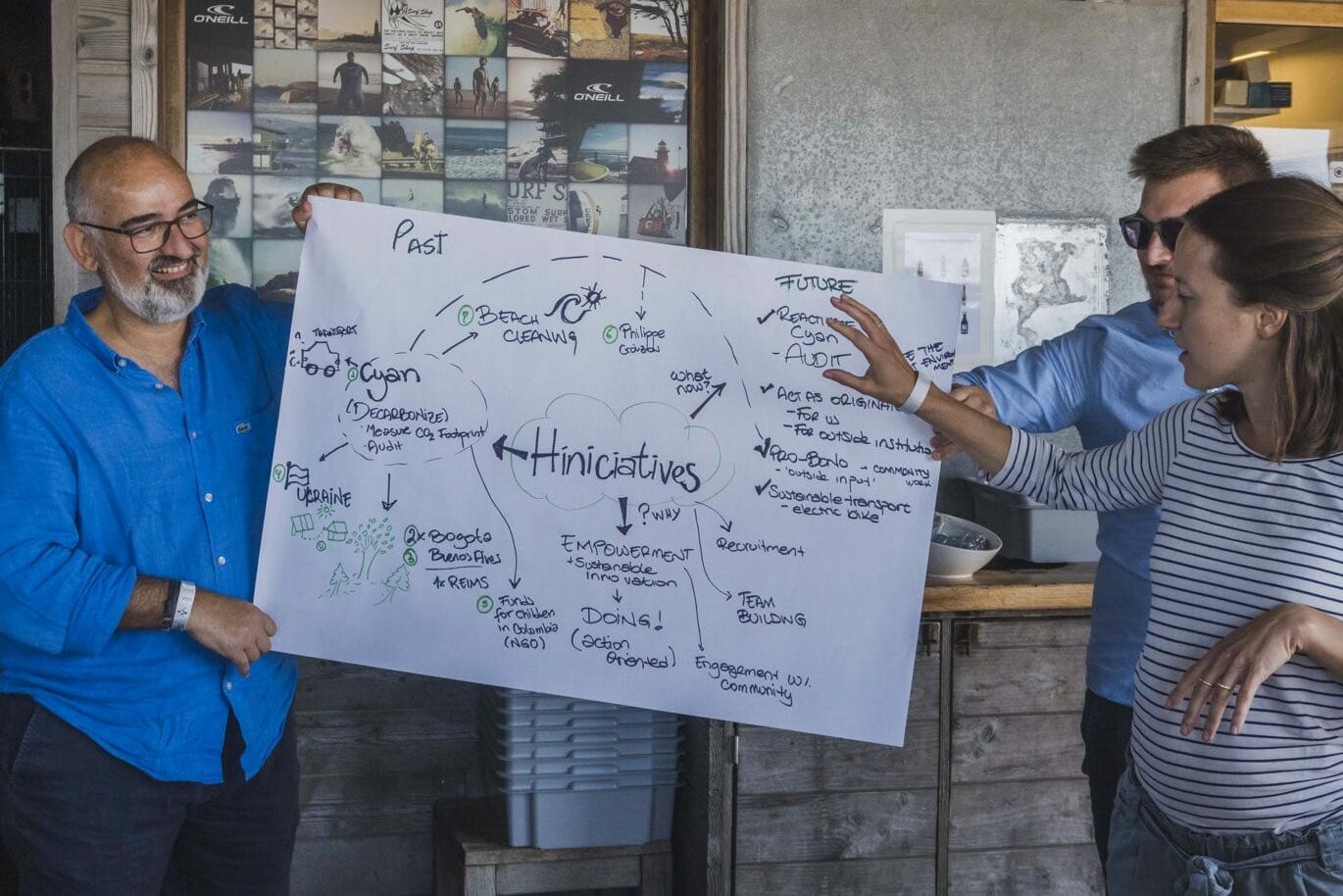 As a visionary hydrogen company, made up of sustainable energy and transportation experts, we know that making a positive impact on the planet and achieving global decarbonization depends, largely, on the performance, motivation, and experience of our consultants. At Hinicio, we are aware that enhancing the capabilities and improving the well-being of our employees, goes beyond generating economic and productive growth in our company and the industry we work in. As our employees achieve levels of wellness, we are also fostering the development of new leaders capable of projecting the path towards the energy transition across multiple perspectives and collaborations that include creativity, technical competence, vision based on principles, and innovation to solve the climate and current economic issues.
So…What are the most relevant factors within our organizational culture to generate these leadership and management capabilities? In addition to our strategic business approach and the knowledge built up over more than 15 years of experience, our human quality, and our interest in identifying technical and teamwork skills, make Hinicio a unique place for professional development. This means that our consultants are our most important assets; therefore, we seek to count on the best talent, dynamize their knowledge, trust in their abilities and generate spaces of well-being to obtain results that are above our client's expectations. We also seek to establish a comprehensive foundation of both values and partnerships to foster a dynamic, inspiring, and constructive working spirit. An optimal work experience increases our employees' commitment to and with the company, the environment, the sustainable economy, and the vision of global progress.
We understand that working in a sector that is in constant movement can generate uncertainty and new challenges, but also new opportunities. From the moment a person joins our team, we seek to invest in their learning and, therefore, promote their development with new knowledge, increase their productivity, achieve a sense of autonomy, and encourage an interest in embracing new research and business opportunities. As a result, besides enabling each employee to reach their full potential, we are also contributing to the generation of new ideas and the creation of a professional base that guarantees our high level of technical and human quality.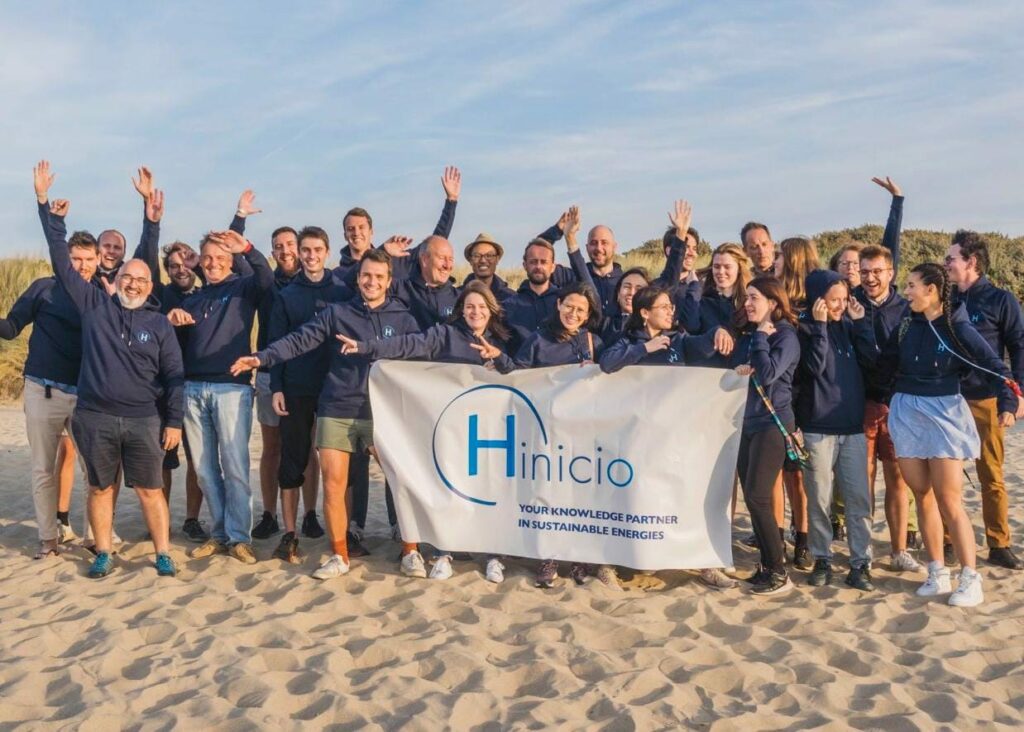 Similarly, Hinicio's success is measured by the motivation of our consultants to perform their work as part of a team. Hence, we open spaces for dialogue that help our employees personalize their goals, expectations, and needs within the company to enhance Hinicio's business strategy and contribute to collective growth with common objectives. With this, the success of our projects is not seen on an individual basis but is based on professional trust between consultants so, as a group, they recognize the positive impact of their work on the planet.
Finally, establishing a positive corporate culture also means investing in the health and well-being of our employees. In addition to promoting knowledge spaces and recognizing the skills of our consultants, we seek to create an adequate balance between work and personal life to reduce burnout syndrome. Through a collaborative and flexible work environment, in which exists the possibility of working with people from different parts of the world and experts in different areas, as well as participating in entertainment, integration, and learning spaces, we are continuously working to ensure that the excellence of work is not the result of excess.
We know that to build a stronger, more diligent, and flexible company that positively and proactively addresses industry challenges, capitalizes on market opportunities, drives business competitiveness, and, most importantly, helps to reduce the environmental footprint of different companies, international organizations, and governments globally, a competent and experts' team must be strengthened, in which job satisfaction, motivation, and well-being are the basis for all work.