World Hydrogen Week, the largest annual gathering dedicated to hydrogen in Europe returned to Rotterdam from October 9 to 13 in a five-day event. This event featured the World Hydrogen Congress, World Hydrogen Intelligence Day, the inaugural World Hydrogen Derivatives Congress, and the Global Hydrogen Projects Summit.
In the midst of a growing hydrogen market, this event brought together industry experts focused on advancing a carbon-neutral hydrogen economy. It provided a platform for in-depth discussions on the practical aspects, implementation strategies, and acceleration of the hydrogen and derivatives economy. These discussions took various forms, including interactive panels, policy debates, expert presentations, workshops, and interviews.
---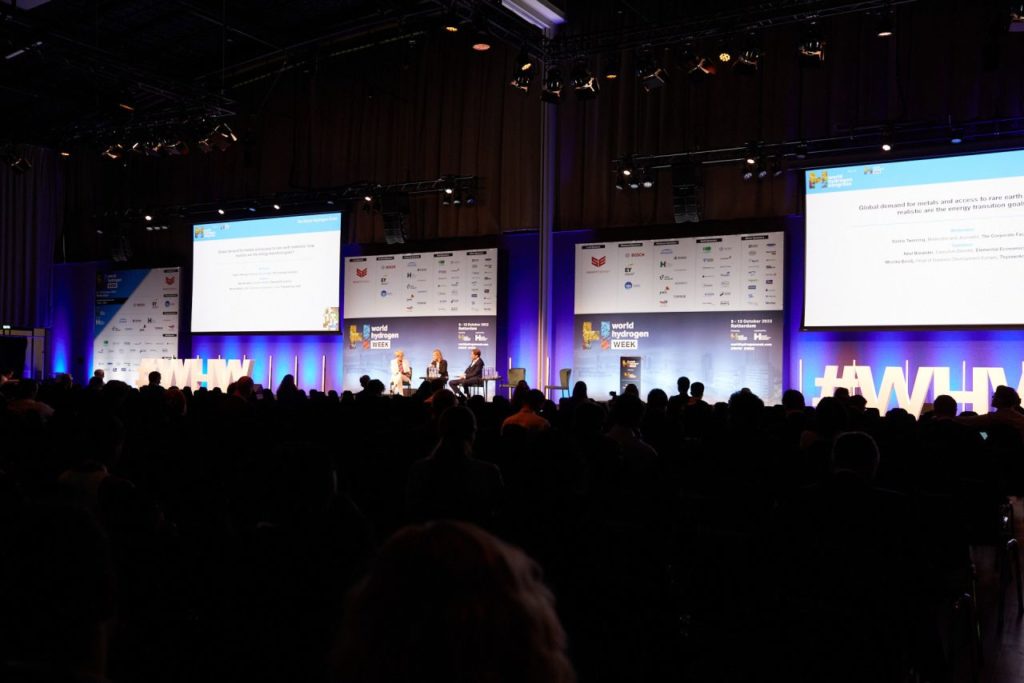 Given the significance of the topics discussed during this event, Hinicio delegates actively participated to engage with Europe's evolving hydrogen ecosystems and global market developments. Furthermore, Matthieu Boisson, Manager of Hinicio France and Project Coordinator of CertifHy™, conducted a workshop titled 'CertifHy™ Regulations, Standards & Certification,' which delved into the EU regulations impacting the hydrogen certification market and assessed the barriers to the implementation of voluntary schemes. What were the key takeaways from this event regarding the evolution of the hydrogen market?
The hydrogen market is now a global playground, with local projects influenced by global prices and competition. 
The landscape has shifted beyond pure hydrogen; derivatives such as ammonia, DME, LOHC, and methanol have emerged as leaders. Understanding the carbon intensity of these different pathways remains a key challenge. 
Maritime shipping is poised to reap significant benefits from derivatives, with discussions focusing on bunkering logistics and the establishment of green shipping corridors. 
Sustainable Aviation Fuels (SAF) are gaining prominence as a potent driver for energy transition and hydrogen economy growth. They are anticipated to have a more substantial long-term impact than public funding. 
Regulatory stability is essential to prevent uncertainty in project development. 
The development of large pipelines for long-distance transport and the rapid expansion of ports plays a crucial role in the industry's growth. 
While competition exists in the hydrogen ecosystem, collaboration between the public and private sectors is crucial to consolidating a global hydrogen industry.
Hinicio was keen to engage with the participants and help shape the future of the hydrogen economy in Europe and globally.  

Learn more about our knowledge and services: https://hinicio.com/services/